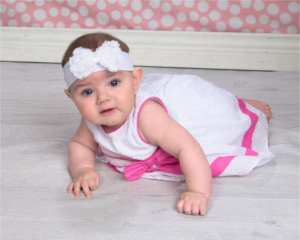 One of the lesson ideas that Roger has had in his notes for the past few weeks, was the subject of "Baby Steps". Due to one of our speakers not being able to present his lessons today, Roger and Kyle filled in for him. In discussing subject ideas, Roger offered his subject for consideration by Kyle. You may not be aware, but Kyle and his wife Jenna are expecting their second child soon!
We could explain what we planned to do with the lessons, but it may be easier for you to just click the play buttons below and hear what they came up with! Both lessons address the physical and metaphoric meanings to 'baby steps'.
Recording of both lessons are below, along with slides for each. As always, if you have a question or comment on either lessons, be our friend and let us know. We have a responsibility to God to handle the Word carefully.
Baby Steps, lesson 1
Kyle Jones
Baby Steps, lesson 2
Roger Starnes, Jr.
Baby Steps – Starnes, lesson 2